CGI Inc.
Project Control Office - GTO
I will be supporting the Global Technology Operations team on tracking and reporting KPIs such as project plans, financials, change requests, deliverables, risk and issues. I will also be assisting in design and development of new and ad hoc reports and templates. Some other responsibility that I have is to ensure the data accuracy with project financials and to compare actual to forecast metrics.
H2 MEDIA
Founder
I started a boutique marketing Saas and Consulting company specializing in real estate. Integrated Facebook Ads, Stripe, Zapier, ChatGPT to increase efficiency in lead generation and overall operations for real estate professional.
WINA WORLD BIOTECH.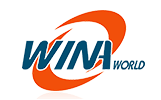 Operations & Strategy Intern
As an Operations & Strategy Intern, some of the responsibilies I had during my intership is to update HTML, CSS, and Javascript code for the site pages. One of the projects that I had worked on during the course of my internship was to help digital tranform the verticals of the company. As a B2B company in the bio and feedstock industry, some of the challenges we faced was to move towards a virtual business environment and transactions. An initiative I took one was to create a E-commerce website through Shopify for an ease of secure checkout and to create a quick template and visual for our online sales. The goal was to start expanding the business from B2B customers to B2C customers as well..
CIBC
Digital Commerce Analyst
As a Digital Commerce Analyst, some of the key responsibilies I have was to identifiy the trends and insighes on CIBC Digital Banking Performance. I analyzed many site and splash pages and created dashboards on Google Data Studio and Adobe Analytics for executives and the Sales Strategy team to increase traffice, conversion rates, and better contextual retargeting. In Q1, we were able to increase Digital sales by around 4 percent. Another responsibiliy I was given was to automate some of the analysis and to optimize data analysis run time by adjusting existing R scripts. During my co-op term, I also had the opportunity to work on a FLEX project which allows Co-op students to create solutions for existing banking obstacles and to innovate mew banking and marketing strategies.
University of Toronto
Admission Experience Consultant
Since I was one of the earliest candidates in my co-op program to land a first internship, I was fortunate to have the opportunity to become an University Admission Consultant for incoming co-op students and help them transition from secondary to post-secondary education. I also assisted them in any questions they might have about their program and any questions on job search and recruiting process to help better their transition experience.
Norsat Communications
Office Intern
Norsat International Communication is a satellite development company. This was my first real exposure at an office setting and got to interact with mechanical and electrical engineers to learn more about their roles. This is when I had decided to pursue a degree in a technology related field as I found their work very interesting. I was able to job shadow the engineers for 2 weeks and at the same time I was able to contribute to the company by counting and reorganizing inventory.
Cineplex Entertainment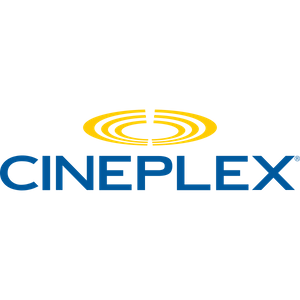 Cast Member
Cineplex was the first part time job I had and it gave me exposure to what being in the work force is like. My main responsibilies as a Customer Service Representative was to re-organize inventories and to welcome the guests and help elevate their cinema experience.